For some time I've been working my way through a
54 day Rosary Novena
. Frankly, it's one of the toughest things I've ever done, but I always feel comforted in my poor attempts at concentration and perseverance by the
following from Bad Catholic
(specifically, the bit in bold):
We've all been there, when our prayer curls up and dies like spiders on our lips, when the faith that surrounds us bores, when Mass is a chore, fasting a pain, and obedience to The Church frightfully difficult. There are times when I

do get tired of it all, dammit. (I am usually made aware of this sad fact when praying my Rosary, and halfway through the third mystery I realize I've spent 35 Hail Marys thinking about bacon. And not even the Father-of-the-English-Renaissance-variety.))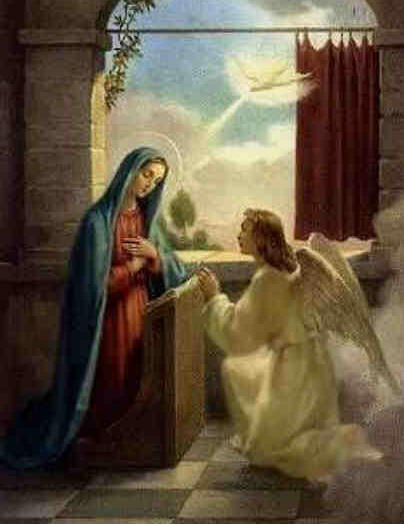 The First Joyful Mystery... The Annuncia-
DUDE. I can soooo relate. And thank goodness I'm not the only one!! Reminders that everyone struggles are always a massive help. Which ought perhaps to remind us not to hide our struggles so much, as an act of charity.
Anyway, it's taken about 45 days, but I had a bit of an epiphany moment regarding some thematic awesomeness within the Mysteries of the Rosary!! I'm going to leave you in suspense now... muahaha.
PS. For some bacon hilarity, see
Jim Gaffifan
.
BACON!!!!